A wonderful weekend was experienced by past residents, past pupils and past teachers as they gathered in Cunnamulla, in western Queensland, 13-15 March, to celebrate 100 years of Sacred Heart School. Nine Sisters of Mercy were privileged to be attendees at the weekend, with the highlight being the Mass of Thanksgiving on the Sunday morning.
In 1915 Sr Mary Scholastica McNamee, Sr Mary Irene Mullen and Sr Mary Gertrude Duffy began the school on the verandahs of the convent. Twelve months later Sr Mary Borromeo Cogan and Sr Mary Marcella Collins supplemented this tiny community.
As time progressed so too did the school and during the next 100 years, 101 Sisters of Mercy ministered in the school. The sisters along with many lay staff, in more recent times, helped to shape the lives of thousands of students.
Although the sisters ceased working in Cunnamulla in 2007 the charism of mercy has not ceased in the school. The mercy values have been claimed by the school and to the present day they permeate all aspects of the students' education.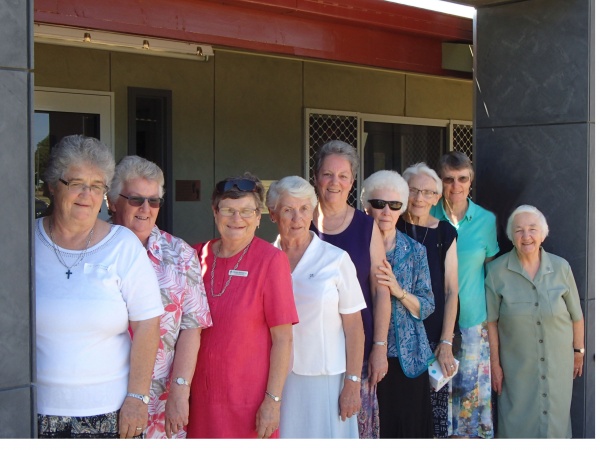 Sisters of Mercy who returned to Cunnamulla for the celebration
Messages to Kay Lane rsm:
klane@mercybrisbane.org